— A SELF-PACED PROGRAM  —
NeuroMentor® Institute for Peak Performance

Training Program
3 Peak 

Performance

 PlayBooks and 7 Training Webinars
For more details or to discuss coaching for performance professionals or a customized training for your organization, please get in touch!
PLAY TO WIN
Two questions are at the heart of the NeuroMentor® Institute for Peak Performance Training Program:
How can preparation, practice, and performance be developed and applied to consistently generate optimum performance?
How can coaches and players individually and collectively achieve and sustain elite performance success?
The 3 Peak Performance PlayBooks and 7 Training Webinars offer practical guidance for both coaches and players to systematically apply mind, brain, and performance sciences to achieve and sustain optimum success.
Sign up for program details and other NeuroMentor® Institute for Peak Performance information.
Click each title for a sneak peek:
The NeuroMentor® Institute for Peak Performance Training Program includes:
CLICK HERE to see each PlayBook Table of Contents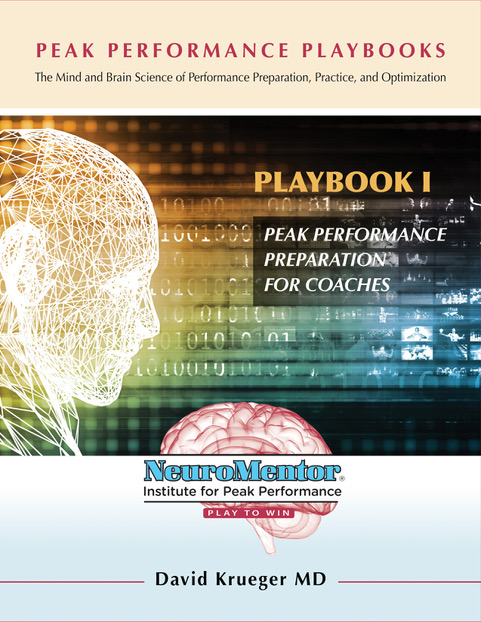 PLAYBOOK 1: Preparation for Coaches
Covers the basics of performance preparation in coaching of facilitating communication, coaching the process of change, enhancing player performance, and team development practices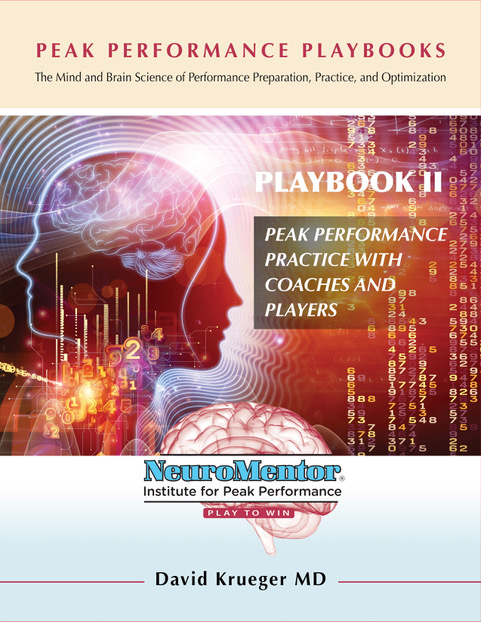 PLAYBOOK 2: Practice with Coaches and Players
Presents proven strategies for systematic deliberate practice and application for optimal performance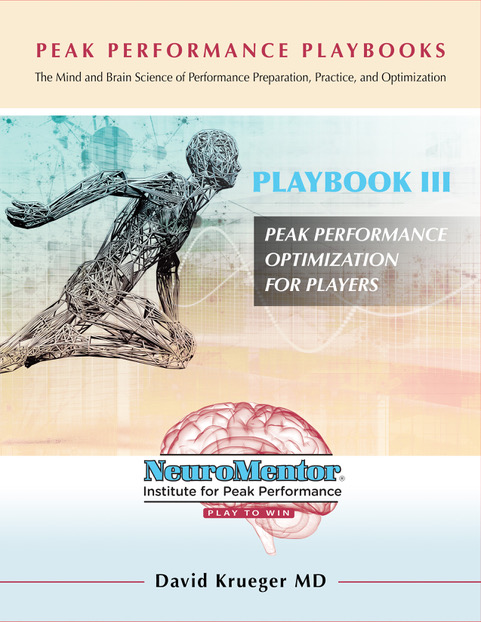 PLAYBOOK 3: Optimization for Players
Includes pressure management tools, the art and neuroscience of winning, and navigating the challenges accompanying extreme success to sustain peak performance
Applies the mind and brain sciences to successful systems of performance preparation, practice, and optimization for both coaches and players
*Please note, in order to received your specialty-certification badge, you must watch each of the 7 webinars prior to attending weekly follow-up mentor discussion calls, held live via zoom. Call registration details will be sent prior to the start of the program.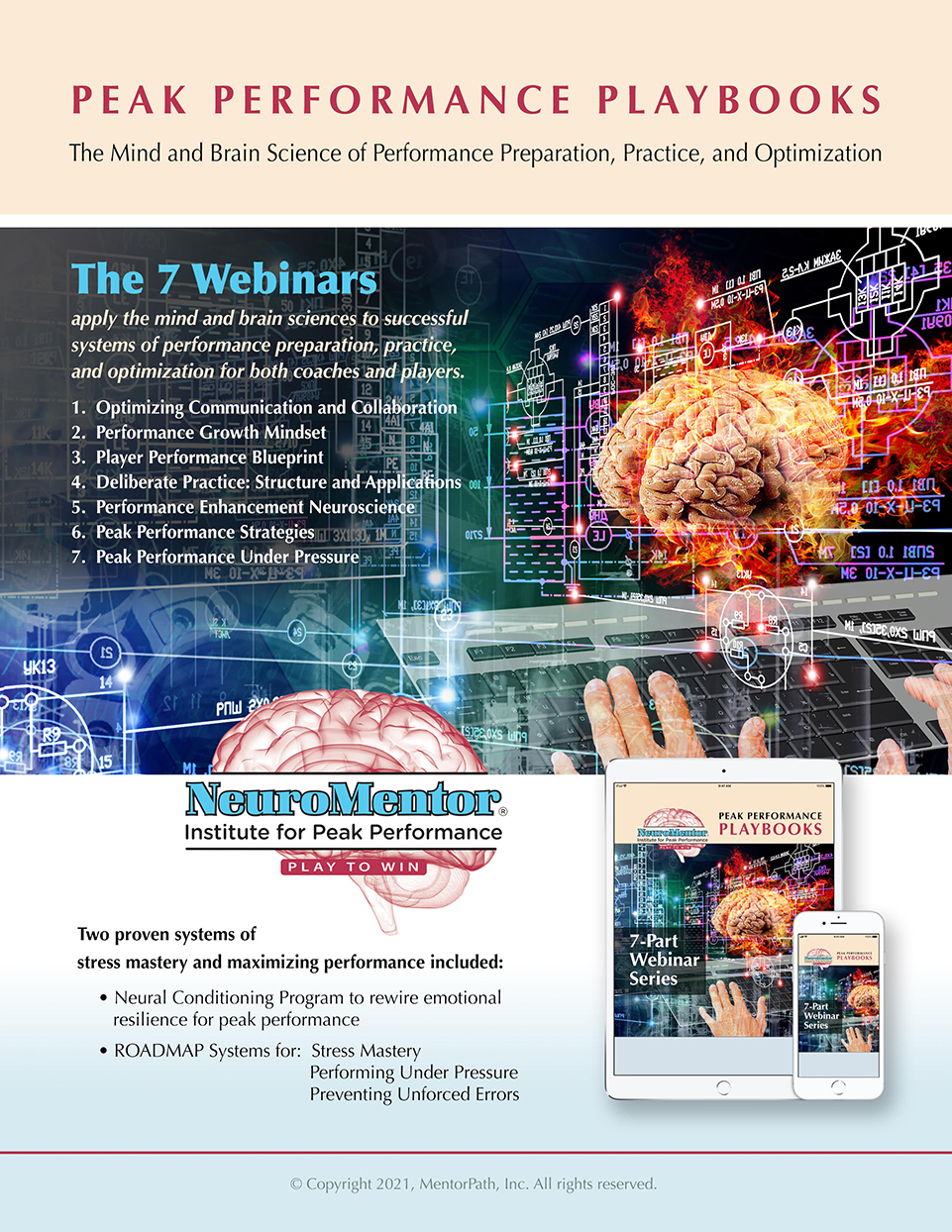 Optimizing Communication and Collaboration
Performance Growth Mindset
Player Performance Blueprint
Deliberate Practice: Structure and Applications
Performance Enhancement Neuroscience
Peak Performance Strategies
Peak Performance Under Pressure
The NeuroMentor® Institute for Peak Performance Specialty-Certification Badge is awarded after successful completion of all program requirements.
The program has been approved for ICF certification of 34 CCE hours.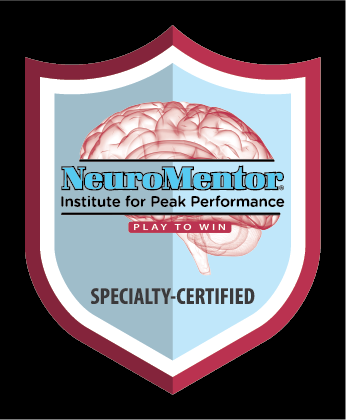 Invest in Your Performance Now for Optimal Results

All program requirements must be met in order to get your specialty certification badge.
Prices shown are for one participant. For team and organization pricing, please email David Krueger directly.
The NeuroMentor® Institute for Peak Performance Training Program presenters: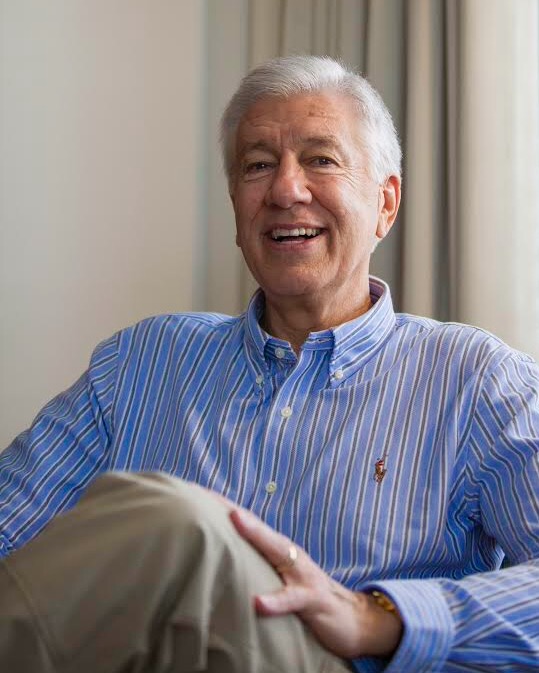 DAVID KRUEGER, MD
Executive Mentor Coach and CEO of MentorPath®, an executive coaching, training, publishing, and wellness firm, who guides performing professionals to achieve and sustain peak performance
Author of 24 trade and professional books on success, wellness, money, and self-development, and 75 scientific papers, he is Founder and Director of his own Licensed, Specialty-Certified New Life Story® Wellness Coaching, and New Money Story® Mentor Training. He is Dean of Faculty for Coach Training Alliance, has trained professionals worldwide, worked with executives of Fortune 500 companies, and develops internal mentor programs for organizations. He was named Top Executive Mentor Coach of the Year for 2021 by the International Association of Top Professionals (IAOTP). Dr. Krueger formerly practiced and taught Psychiatry and Psychoanalysis and was Clinical Professor of Psychiatry at Baylor College of Medicine. 
He was a founding member of the International Society of Sports Psychiatry, Consultant to the Women's International Tennis Association, and has worked with numerous Olympic and professional athletes and coaches. He is Founder of The NeuroMentor®Institute for Peak Performance, and offers training and private Mentor Coaching for athletes and coaches.
For a brief call to discuss the program with Dave:
Endurance is one of the most difficult disciplines, but it is to the one who endures that the final victory comes. —Buddha