NeuroMentor® Institute for Peak Performance Training Program for Mentor Coaches
You will need 932.3 MB of available space on your computer or storage device. Download your program materials below: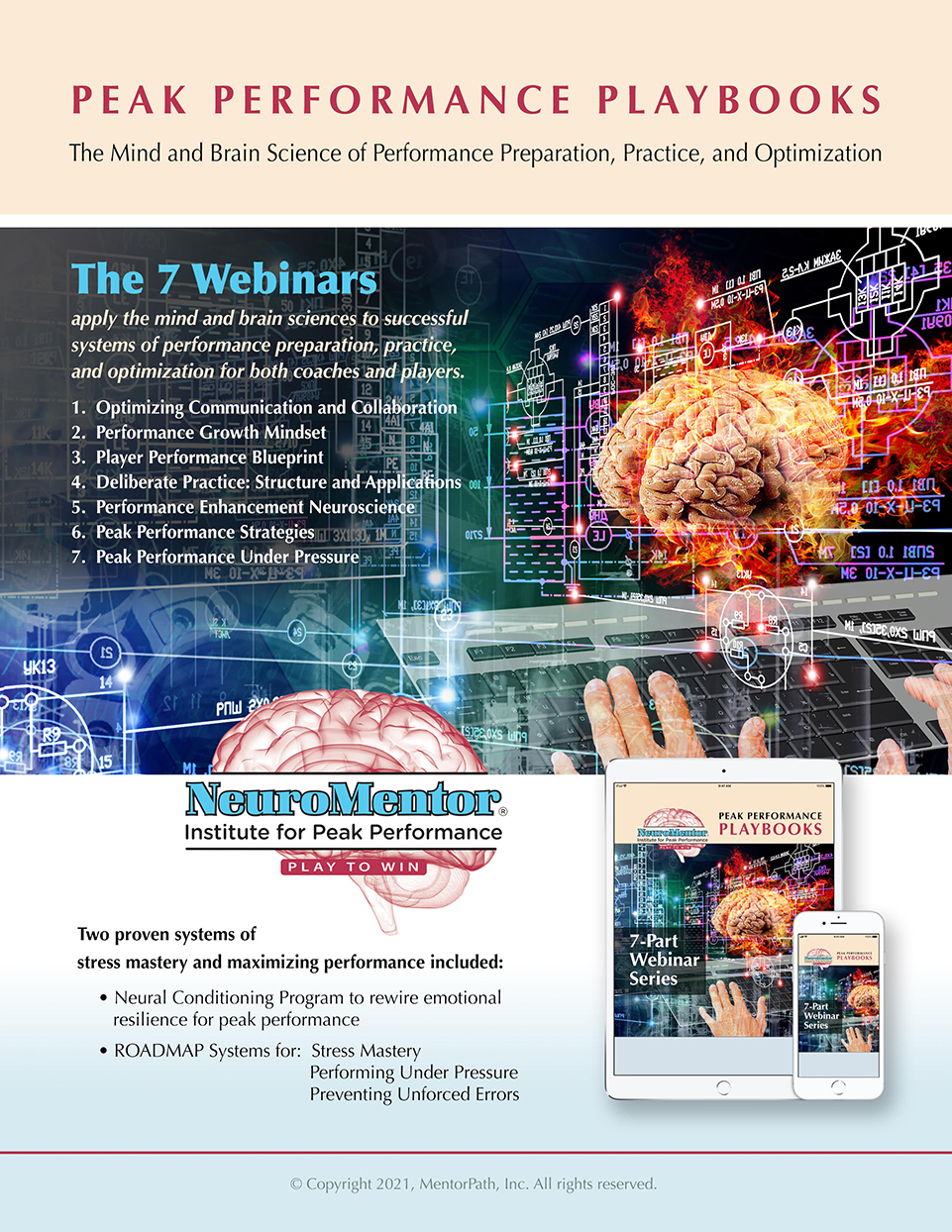 Webinar 1
Optimizing Communication
and Collaboration
161 MB
Webinar 2
Performance Growth Mindset
117 MB
Webinar 3
Player Performance Blueprint
137 MB
Webinar 4
Deliberate Practice:
Structure and Applications
132 MB
Webinar 5
Performance Enhancement Neuroscience
108 MB
Webinar 6
Peak Performance Strategies
123 MB
Webinar 7
Peak Performance under Pressure
142 MB
7 Webinars Outline
4.3 MB
The NeuroMentor® Institute for Peak Performance Specialty Certification Badge is awarded after successful completion of the program and submission of a ROADMAP Case Study using one of the models in the PlayBooks. Submit your case study to dkrueger@mentorpath.com for review and approval.
We are what we repeatedly do. Excellence, then, is not an act, but a habit.



—WILL DURANT